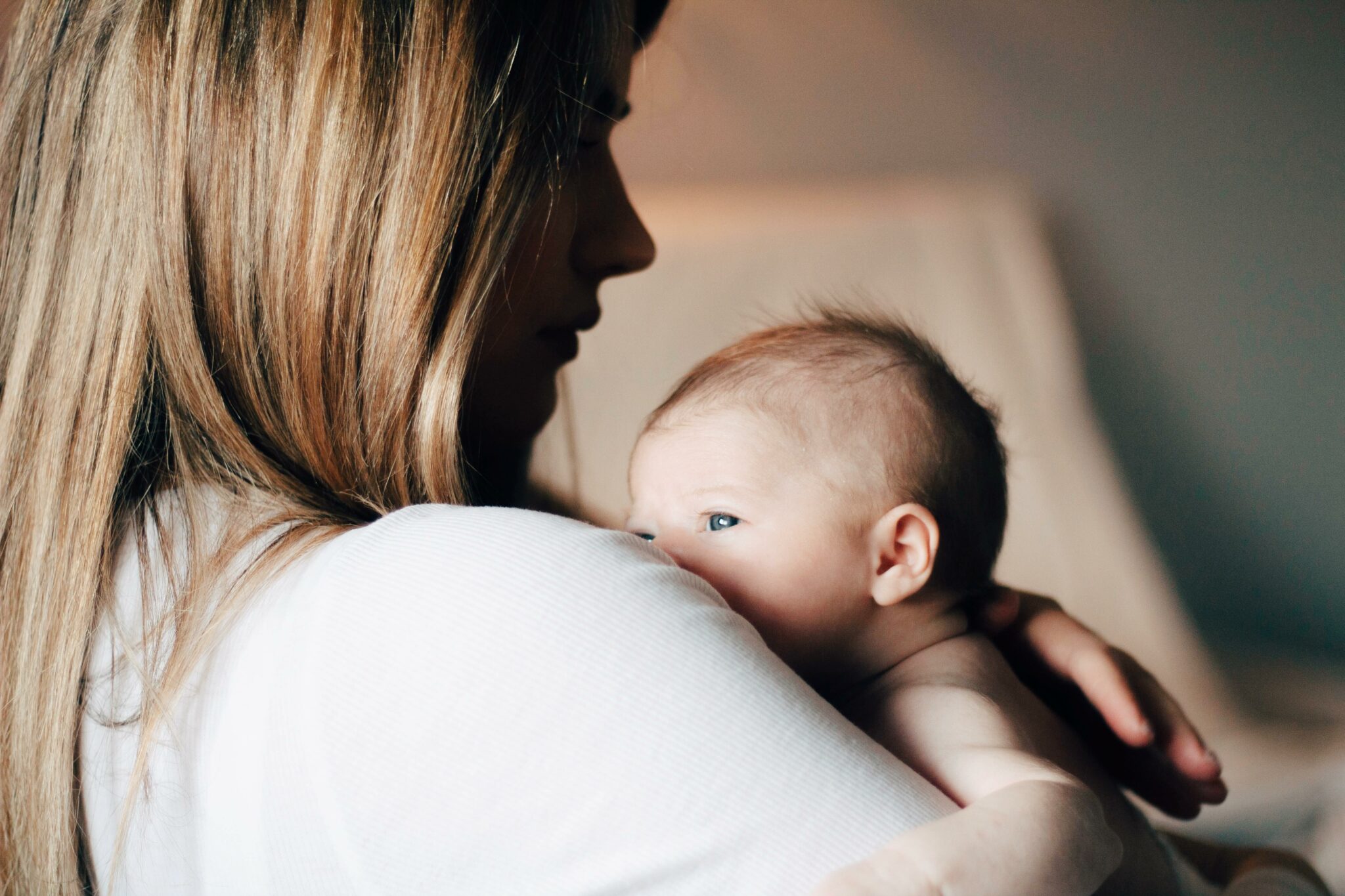 30 Jan

Top 10 Postpartum Products for New Moms

While having a baby is exciting, it can also be a wee bit stressful. And you've likely been so busy getting things ready for your new baby that you might not have considered your own healing journey. In this blog article, we'll discuss something that's crucial to your success in the first few weeks after your new baby arrives – the top 10 postpartum products for new moms!

Before we get started, we'd like to acknowledge that there are many ways a baby can enter this world, and your family. That's why we've designed this specific post for new moms who are either currently carrying a baby, or who have just delivered a baby – but be sure to watch for future posts where we discuss our top advice and products for new parents and caregivers of all kinds.

Based on the above, please note that products #1-4 apply only to moms who are planning on, or have had, a vaginal birth. This is because they're specific to vaginal healing. 

In addition, points #5-10 apply to ALL birthing parents and point 10 applies to parents, birthing, or otherwise.

So without further ado, let's get started.
1. Peri Bottle           
When you're newly postpartum and have experienced vaginal labour, there's absolutely no wiping. None.
So what do you do instead? 
Post-birth, you can utilize a fun little squirt bottle filled with warm water called a Peri Bottle. Think of it as a hand-operated bidet that you can leave in your bathroom or purse, to use where and when you need. 
Typically, they give you one Peri Bottle to take home from the hospital, but that's just not going to cut it. Especially if you have more than one bathroom.
This is why having a couple extra peri bottles on hand to place in different bathrooms and bags will truly be a  lifesaver!
2. Perineal Balm & Spray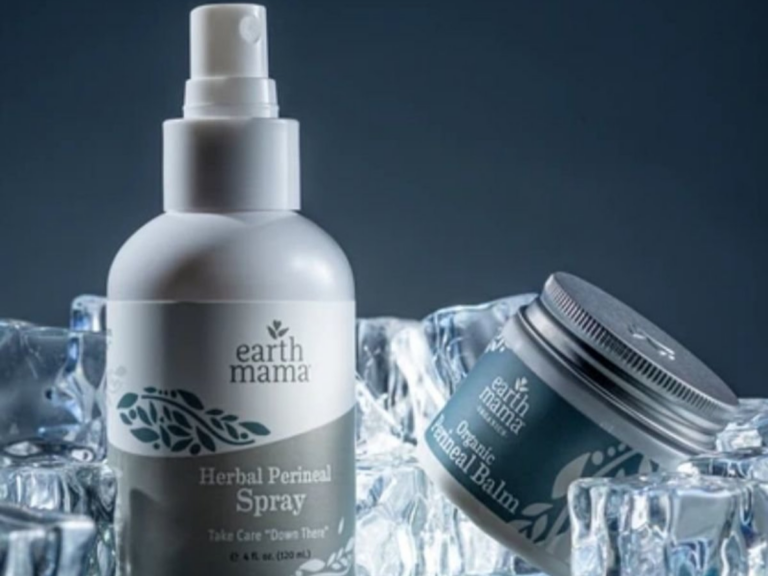 It's no secret that when you experience vaginal labour, your body stretches and tears to accommodate your baby moving out and into the world! 
As this area heals, it starts as painful and swollen, and progresses to straight up itchy and uncomfortable.
This is why perineal products like the perineal balm and spray from Earth Mother are essential for postpartum recovery, as they help soothe your tender areas.
Most importantly, you'll feel more comfortable when you're up at all hours tending to the needs of your little one. Be sure to stock up on as many of these as possible!
3. Sitz Bath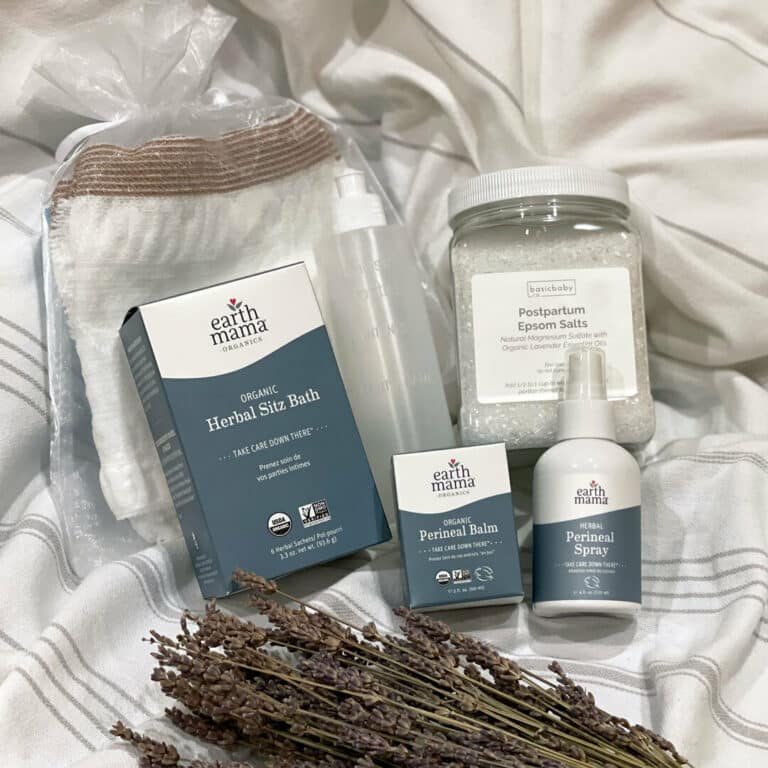 Depending on the advice of your care provider, you'll likely be able to take a bath shortly after vaginal labour. 
If you don't have time (or inclination) for a full bath, these Sitz Bath Packets from Earth Mother will soothe your newly tenderized areas. 
Effectively like a tea for your nether regions, they are so helpful for quick relief when full bath isn't on the immediate horizon.
4. Gel Cold Packs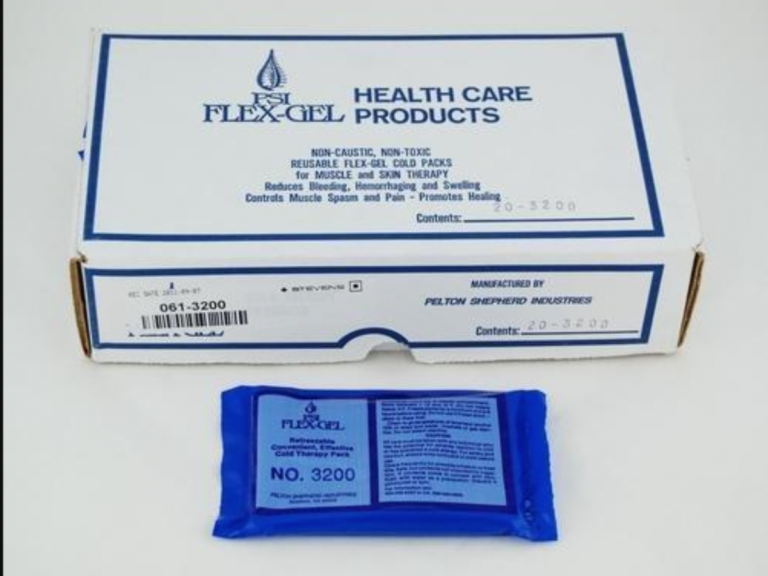 Immediately after vaginal delivery, cold packs will help speed up your healing and recovery. Much like when you have an injury, ice and pressure are helpful tools.
That's why Flex-Gel Cold Packs will be your best bet to help kickstart your healing, especially in the initial days. The best part is, they won't impact breastfeeding like some of the herbal remedy options do.
To use the packs, simply apply them every hour for 10-20 minutes at a time, covered with a soft fabric. As an important note, even though you'll likely be tempted, don't use cold packs or other cooling products on your breasts!
As a general rule, any soothing that's done up top should be with warmth, as opposed to cold. 
This is because cooling can contract your milk glands and ducts. 
5. Lanolin Ointment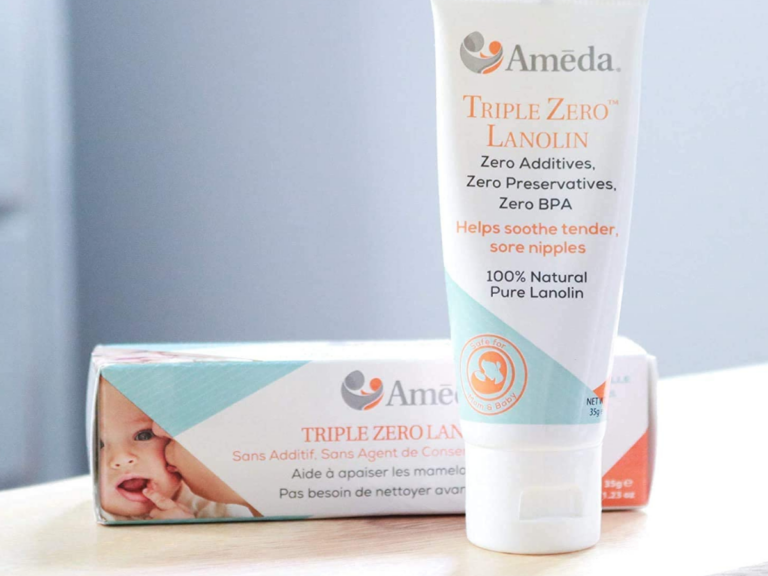 It might surprise you that breastfeeding, even if it's easy right off the bat, isn't always comfortable! 
As an example, imagine if you weren't a cyclist and all of a sudden went on a long-haul bike trip.  Would you be surprised if your bottom was a little raw afterwards? We know we wouldn't! And not to scare you, but you can basically apply this same concept to what's about to happen to your nipples!
A few days after having your baby, you'll probably find that some serious discomfort from chafing can set in. With a new baby to feed, you're going to want to mitigate any discomfort fast!
Lanolin Ointment is an excellent postpartum product that helps to heal and protect your sensitive skin, while being totally safe for babies too.
6. Disposable Mesh Underwear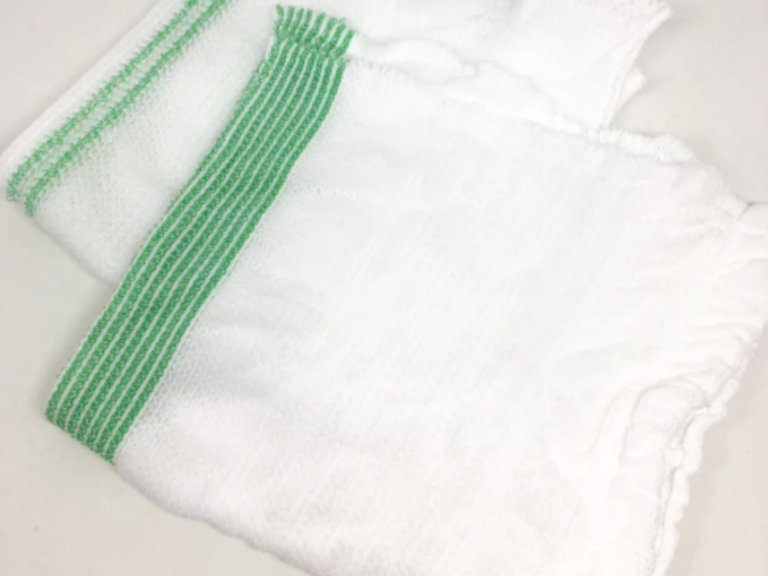 This is a weird one, but please bear with us.
After any type of delivery, you're going to have significant bleeding and generous staff at the hospital give you exactly one pair of disposable mesh underwear.
Although not even remotely stylish the second you put disposable mesh underwear on, you'll wish you had at least 10 more pairs.
This is because there's a lot of bleeding that happens in the immediate days following postpartum and Disposable Mesh Underwear is not only super breathable, but also holds even the largest pads in place. 
You'll find that the breathability of mesh underwear makes a huge difference when you're in the same position a lot with a sleeping baby. Particularly if your baby is born during a month with warmer weather 
So enjoy these amazing postpartum underwear while you have them. As an added bonus, they'll protect your regular undies from your body's healing process!
7. Maternity Pads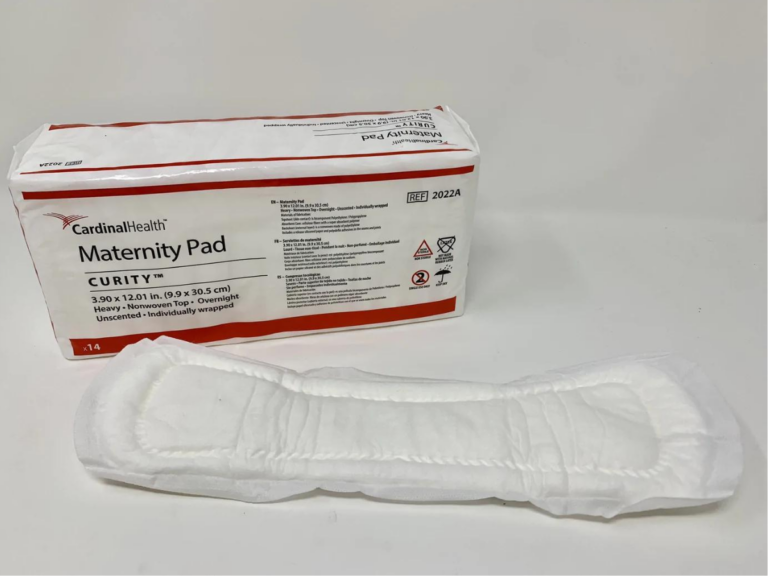 Maternity Pads are an excellent postpartum essential as they cover a lot more territory and are a lot more absorbent than regular heavy duty period products. 
This is why many new moms use them during their postpartum time to protect their furniture and clothing from the inevitable mess.
And let's be honest, having one less thing to worry about is definitely a good feeling when you've got a new baby in your life. You'll also feel a lot more comfortable and supported (especially when there's an unexpected gush) while wearing  Maternity Pads! 
Bonus Tip: For extra soothing make a mixture of witch hazel and water. Pour the mixture onto the pads, and freeze them in advance of your trip to the hospital. That way, you'll have a combo of the cold packs AND pads when you return home. 
Also, please remember that this particular phase doesn't last long – typically not more than a week or so. That means you can look forward to downgradin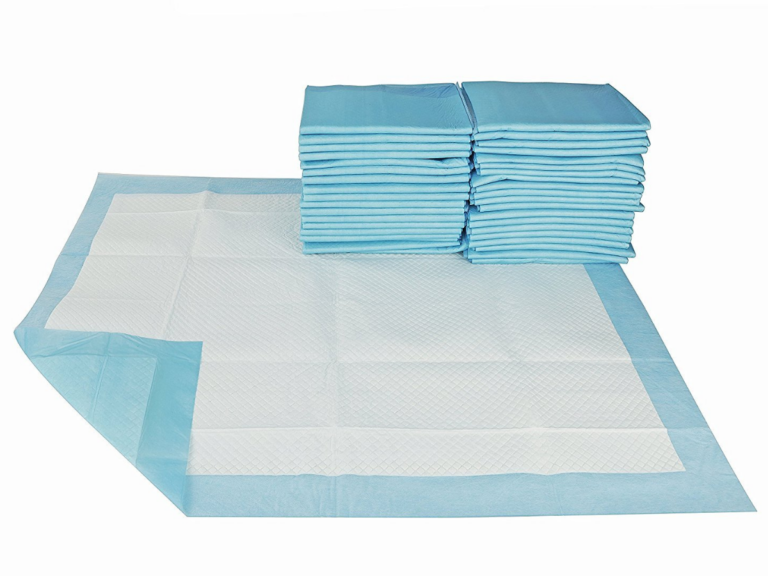 g the need for maternity pads quickly. 
In the meantime, lighten your (laundry) load while you're learning to take care of your new baby!
8. Underpads 
In addition to maternity pads, your sheets and furniture will thank you for having underpads as  an extra layer. Especially as you go through your first few days postpartum. 
Afterall, you have a LOT to focus on that ISN'T your own body or furniture. When an unexpected gush comes (and trust us, it will!) disposable Underpads will save your life!
Make sure you keep your postpartum underpads handy to throw  down wherever you land. That way, you can focus on what's most important – bonding with your new baby.
9. Reusable Nursing Pads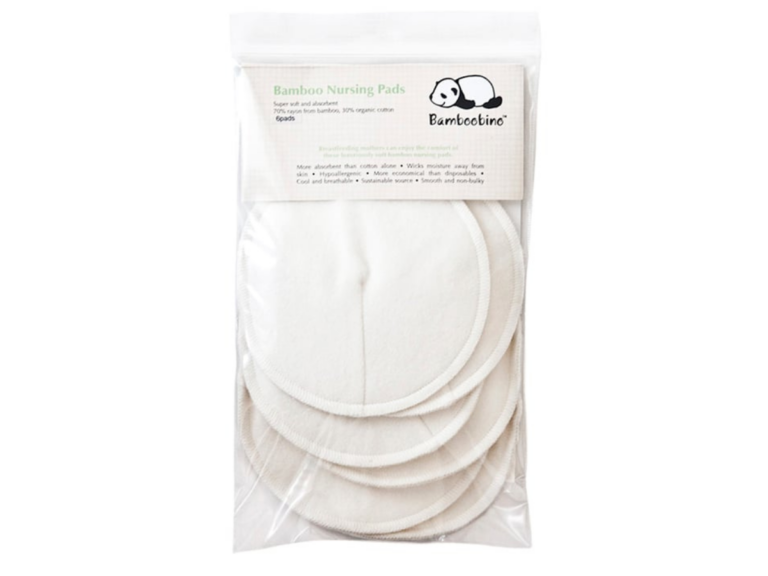 Usually about five days after your baby is born, your milk will come in. In addition, there can sometimes be an adjustment period as your body learns how much milk your baby really needs – and when!  
That's why reusable nursing pads are a new mom must have. They will protect your clothing, as your body learns its new job. The best part is, they're eco friendly! 
Just throw them in the wash when you're doing one of many (many!) loads of laundry. They'll stay lovely and soft – wash after wash! 
10. Don't be Afraid to Ask For Help!
This one is a little different, but there's nothing better for your postpartum recovery than the help of others. 
Whether it's your partner,  family, or friends – asking for and accepting help in the first few weeks will allow you the time and space you need to care for yourself, too. 
And while you can do this alone, getting help is always your best bet. Afterall, it won't do you or your new baby any good if you're not able to get the rest and recovery you need to care for others.
So accept help often, and be sure to get some time to yourself! 
Wrapping it Up
Look, this may seem like a lot. We know. 
Unfortunately, there's not enough education or details around caring for YOU postpartum. 
In addition, most prenatal classes only cover a fraction of what happens to new mamas during childbirth and physically having a baby is very hard work. 
In fact, carrying a baby is equivalent to doing an ironman which means that you will need all the recovery time and support you can get. 
At basic baby co, we understand what you're going through which is why we created our Postpartum Care Package. As an added bonus, it contains all the products listed in this blog post, and more! Rather than driving around to different stores or spending hours on Amazon,  our Postpartum Package will ensure you can spend more time enjoying those last few hours of silence before embarking on your exciting journey to becoming a mom.
Afterall, although everyone's birth story looks different, the recovery process is often similar. 
We sincerely hope that our top 10 postpartum products for new moms post will help you be (literally and figuratively) covered 😉 and feel free to reach out if you have any questions by commenting below. We'd love to hear from you!