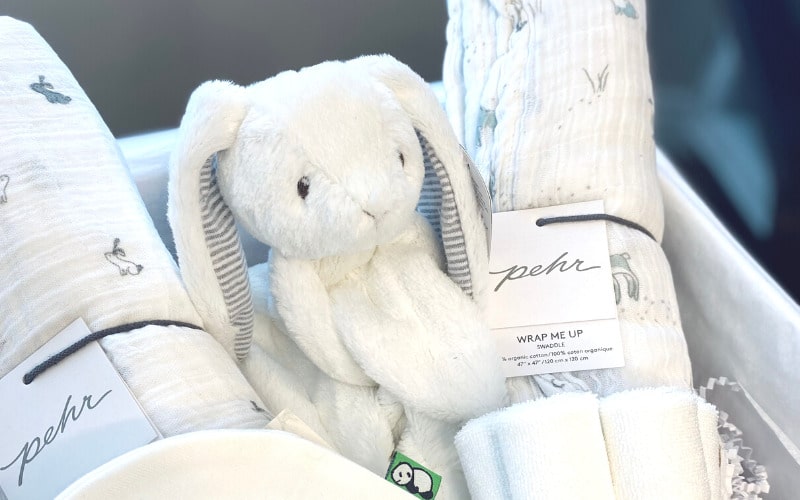 28 Jun

How to Choose a Great Gift for a Baby or New Mom: The 3 Rules of Gifting

At basic baby co., we know that there is no better feeling than celebrating the arrival of a baby with a thoughtful gift for a new baby or new parent(s). But from sterling silver keepsakes to flowers to books and toys, it can be hard to know what is the best gift for a new baby.

Whether sending a corporate gift, celebrating a loved one afar, or in need of a baby shower gift, basic baby co. really is your one-stop shop for the best baby gifts. It isn't just because we offer shipping across Canada and the USA or because each of our baby gifts is hand packed and perfectly gift wrapped. It's also because we follow three simple rules of gifting: These three simple rules ensure that we offer the most thoughtful baby gifts and gifts for new parents that will be truly appreciated!
1. It's a Useful Baby Gift
When it comes to giving a baby gift or gift for new mom, rule number one is that it is useful. Whether it's our bestselling postpartum gift bundle or our welcome baby gift bundle, we are all about making sure each gift bundle is made up of items that are needed and will actually be used by a baby, a new parent, or a new mom.
The reality is that most new parents have received endless hand-me-downs and likely have more baby booties and adorable baby denim than their baby will have time to wear. So, when with a focus on it being useful, we are including items for mom or baby that are nice to have new, are consumable, and/or baby won't grow out of – think baby blankets, books, cuddly bunnies, vagina creams, and disposable mesh underwear!
2. It's a Classy Baby Gift
Aesthetics are important to us at basic baby co. So, rule number two, is keep it classy. While some people have a preference for dressing baby girls in head-to-toe pink or onesies with words on them, we tend to go with a more classic look.
This doesn't mean our baby gifts are any less adorable. It's just that they are adorable in a modern, tasteful kind of way. Our baby gift bundles are quite intentionally gender neutral and curated with premium baby products from such quality and aesthetically pleasing brands as Bamboobino and Pehr Designs.
3. It's Okay if Baby Has More than One
Between diaper bags, hanging out at the grandparent's house, and endless spit up, drool and poop, having more than one swaddle blanket, cuddly bunny, or copy of Goodnight Moon is actually quite helpful. So, rule number three is that we look to include items where it doesn't matter if someone already has it or they are gifted more than one.
Ready to see the 3 Rules of Gifting in action? Check out the best baby gifts here!