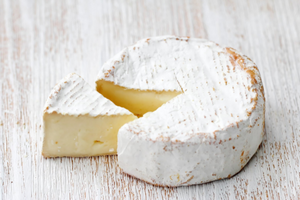 22 Sep

Baby Shower Planning: The Best Appetizers for a Baby Shower (they're covid-friendly too!)

When planning a baby shower there is lots to think about, not the least of which is what to serve. While the food may not be the main focus of the event, we all know that people love to eat and food is a must-have on the baby shower checklist.

Here are a few of our favourite appetizer ideas for a baby shower that are proven to be total crowd pleasers! (In fact, these appetizers are quite perfect for any party.) The added bonus is that these are what we would describe as "covid friendly" food – these bite-size finger foods don't require a communal knife on the cheese platter or allow for any double dipping!

Party Sandwiches
Also known as tea sandwiches, these are a definite favourite! It is hard to say why these sandwiches seem to taste better as a finger food, but they just really do! Better yet, these are also really very simple to make. You can be as basic or as creative as you like (hello Pinterest), offering guests a selection of delicious bite-size sandwiches that will be sure to please any palette.

A few of our favourites:
• Cream Cheese and Cucumber
• Egg Salad
• Chicken or Tuna Salad
• PB & J (a classic)
• Ham and Cheese

PRO TIP: When you buy your bread, ask the bakery to cut a loaf lengthwise. This will allow you to make really long sandwiches (rather than more smaller ones) that you can easily cut into squares, rectangles or triangles.

Caprese Skewers
Served on a toothpick, these bite size skewers are as easy to put together as they to eat! Mini Mozzarella (or cut a Mozzarella ball into pieces), grape or cherry tomatoes cut in halves, sweet basil leaf and the option to add a balsamic drizzle – put it on a toothpick and you're done!

Mini Quiche
Mini Quiche are another easy Baby Shower food idea and so tasty! You can either buy them pre-made in the frozen food section or use the store-bought frozen pastry shells and make the filling yourself. All you have to do is decide what kind you want to make – Ham and Cheese, Mushroom, Spinach, Four Cheese – the options are endless!

Melt Some Brie
There is really nothing much tastier than melted Brie and this will be sure to please all your baby shower guests. While the usual go-to would be to bake a round of it and add some sort of topping (fig jam or sundried tomatoes), this leads to the 'everyone shares a cheese knife' dilemma that may not quite jive with the "COVID conscious" guest. So here are few other delicious ways we love to melt Brie:
Brie Phyllo Triangles
So, these probably fall in the category of 'tedious to make' for some and are definitely time consuming. However, you can make them ahead of time and freeze them, and they are so worth it! Buy some phyllo pastry, a round of brie and whatever else you would like to put inside – crushed up walnuts or some sort of a fig jam are both delicious options. Again, Pinterest is a great place to find some specific recipes, but basically it goes like this:
1. Cut the sheets of Phyllo so you have about 3-inch wide strips
2. Take two strips together and brush some melted butter on
3. Drop of slice of brie at the bottom of the strip
4. Sprinkle walnuts or add a dollop of jam to the strip
5. Start folding the phyllo into a triangle – left corner up and over, right corner up and over, left corner, right corner, etc. etc. – add a little butter as needed to keep your phyllo moist (tee-hee) and prevent it from cracking
6. Bake at 350 for 8 to 10 minutes
Baked Brie Crostini
Make up some Crostini and then melt some Brie with whatever else you like with it. Again, some sort of fig jam is always a tasty option, but there are endless variations to Brie Crostini.
Mini Cupcakes or Muffins
Take your favourite cupcake or muffin recipe and make them mini!
Individual Popcorn or Chips
Avoid the communal bowl of chips or popcorn and offer guests individual servings in either small bowls or little disposable popcorn bags (easily found on Amazon or the Dollar Store).
Veggie Tray
A veggie tray is always an easy go-to. Avoid the communal dip bowl by offering guests individual servings of dip or hummus or both. Just pre-fill some of those condiment cups (easily found on Amazon) and each guest can take their personal dip to eat with their veggies.